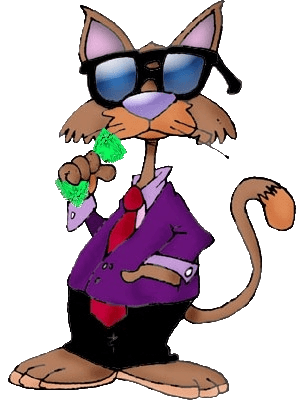 The Ultimate Professional's Webinar
Introduction to WordPress Rule Your Website or Blog
In this WordPress Introduction course, you will learn to take control of your website – saving you time and money. This online, live, instructor-led course will teach you how to configure and customize a WordPress Website/blog. Manage your online presence and make changes to your own website. Learn how Fortune 500 companies are using WordPress' easy and very flexible platform and simplify your online presence.
Next Seminar Date: January 23, 2018
Limited Seating – Reserve Your Seat Today
Save Money
No need to wait or hire an expensive web designer to make basic changes to your site
Increase Brand Awareness
Create articles on news, industry tips, establishing rapport with your audience and expand your network
Lead generation
Collect information on potential customers using forms and landing pages.
Increase Traffic to Website
Blog comments enables users to communicate with you and helps to build your audience
As the project manager in charge of training, I chose Kat and her company as the vendor to deliver the much-needed training. The challenge; provide statewide training for 600 technicians in two months on the computer installation of our newly product. During post training Kat's company was also to provide technical support for our newly trained technicians, which she did. I've never hesitated to recommend her to any of her potential clients since that time. Kat's team delivered the training, meeting all timelines and curriculum goals. The training was well received and the AT&T launch and implementation were a success. Kim's computer expertise, training and curriculum development skills and her ability to motivate are a few more reasons I don't hesitate to recommend her.
I have known Kat where she worked with, and for me within CompUSA technology Training. She she was promoted from Instructor, to Training Manager, to a National Trainer for "High-End" corporate accounts; as a minimum. Kim was responsible for working directly with customers in performing classroom delivery of computer applications, high-end network training courses, and a number of additional responsibilities that including but not limited to: coordinating and managing activities such as project management, curriculum development, overseeing profit loss statements, managing resources, and developing overseeing training programs, projects and procedure. She was also responsible for operational success of the technology training center (from sales to delivery of services). In my opinion, Kim is a very credible, reliable, and a goal-oriented team player, I highly recommend her wholeheartedly.
I have worked with Kat and have learned so much She has amazing ideas. She cares about my success and has given me information and techniques that have served me beyond my expectation. Working with Kat has given me the tools and processes to help me expand my business and revenue. Due to her training and support, I feel I am a greater value to my clients and the services I provide.
Our mission is to provide training that enables students to grow their business, stay in business, and improve their quality of life. These courses are designed to teach you ways to reach your target audience using social media, internet marketing, and website / blog creation.