The Ultimate Professional's Webinar
Introduction to WordPress
Class Begins – January 23, 2018
It's Time to Rule Your Website / Blog
In this WordPress Introduction course, you will learn to take control of your website – saving you time and money. This online, live, instructor-led course will teach you how to configure and customize a WordPress Website/blog. Manage your online presence and make changes to your own website. Learn how Fortune 500 companies are using WordPress' easy and very flexible platform and simplify your online presence.
Enroll by January 10, 2018, and Receive "Blogging for Cash Webinar" complimentary.
You work hard for your money. Don't spend more than you have to on things that are too easy to NOT do yourself
Control your own online presence. Don't be held hostage to someone else's timeline and ability (or inability). It's easier than you think 😉
Establish your online presence and start connecting directly with potential customers
Save Money
No need to wait or hire an expensive web designer to make basic changes to your site
Promote Your Brand
Create articles on news, industry tips, establishing rapport with your audience and expand your network
Got Customers?
Collect information on potential customers using forms and landing pages.
Increase Your Website Traffic
Blog comments enables users to communicate with you and helps to build your audience
Invest In Your Self
Limited Seating Enroll Today

First Name and Last Name

Email Address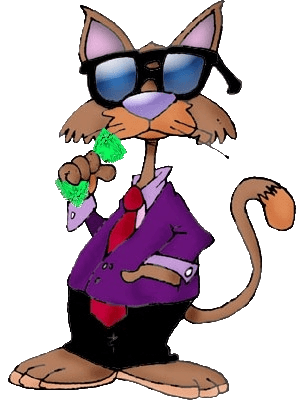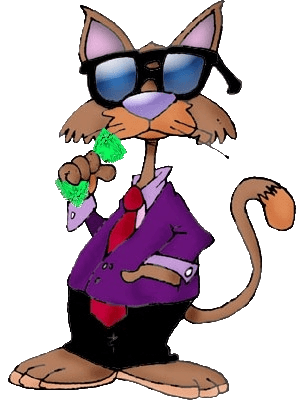 WordPress Introduction - What is included →
Live Webinar
7 Live Online Webinar Sessions – Our WordPress webinar is a great investment. The information will be yours and you will gain knowledge that you can use to connect to your target demographic. Login and interact with the instructor and other participants.
Training Videos
20 WordPress Training Videos – Watch at your convenience.   Learn how to use WordPress to build their own website at your own convenience. You will have access to professionally produced videos. Watch anytime, anywhere, from your favorite device.
Hands on Lab
Online labs provide hands-on practice with developing a website or blog in a live environment. Unlike a simulation or demo, our labs help you master developing a website using a real WordPress site using step-by-step instructions and the actual dashboard
Membership to Group
Being part of our community can provide support for your work, tips on how to solve problems, and regular interaction with others who speak the same language. Become part of our growing online community and help to fill the gap in your knowledge.
Additional Complimentary Webinar
Enroll by January 10, 2018, and Receive "Blogging for Cash Webinar" complimentary webinar.  Explore Ways To Monetize Your Blog & Make Money Blogging. Beginners and experts are turning to blogging to communicate with their customers and to generate income
As the project manager in charge of training, I chose Kat and her company as the vendor to deliver the much-needed training. The challenge; provide statewide training for 600 technicians in two months on the computer installation of our newly product. During post training Kat's company was also to provide technical support for our newly trained technicians, which she did. I've never hesitated to recommend her to any of her potential clients since that time. Kat's team delivered the training, meeting all timelines and curriculum goals. The training was well received and the AT&T launch and implementation were a success. Kim's computer expertise, training and curriculum development skills and her ability to motivate are a few more reasons I don't hesitate to recommend her. ~ Randy Tilman, Area Manager, AT&T
WordPress Introduction 
Course Objectives
Getting Started with WordPress
This section covers blogging Basics and will enable you to identify types of blogs. We will explore how websites and blogs can generate income with smart design concepts. You will learn to create and modify your content on your WordPress blog's pages and post. Pages and post can be edited, deleted, viewed,.filtered, and searched. You will begin navigating WordPress' intuitive environment.
How to customize your WordPress environment
You will learn to create and modify your WordPress website's widget sidebars, an important place on your site. The sidebar is where, after engaging with your content, people head over to subscribe, advertise, emphasize content, follow you on social media, or buy your product and service. Review and configure your overall appearance of our site using themes that control layout, such as color, columns, font style, image, video placement, menus and more.
How to customize your WordPress settings
Settings allow you to administer and control configuration settings for your site. This introduction of general settings will cover website title, website owner email, website tagline, website URL address, date format and timezone, general post, comment, and media configuration, default page format, search engine visibility, and customize URL structure.
How to use WordPress widgets and plugins to customize your WordPress – You will learn to install and configure widgets and plugins. to enhance websites functions. Widgets perform a specific function on your website and allow you to easily change your sidebar, header, and footer with static and dynamic content. Plugins are modular components that extend the functionality of WordPress the great features already in WordPress.
WordPress and search engine optimization
You will learn SEO techniques that can be implemented on your website's pages in order to improve your site's position in the search engines like Google.
Manage multimedia and WordPress
You will learn to edit, view, and delete media like images, video, and recordings. Media can increase user engagement, differentiate your blog, and improve SEO. Identify sources for free and paid media to ensure you are using images that are not violating copyright laws.
Professionals
A website will act as an online brochure you can showcase your skills for anyone to see. Become your own PR agent. A professional web presence allows you to compete with your competitors. Your website can include a blog, business card, client testimonies, portfolio, case studies, helpful resources, videos, and even become a revenue stream for you. A WordPress blog can help you with market research, customer engagement, become a subject matter expert, and expand your network.
Entrepreneurs
Implementing or improving your website will allow you to build and connect with your audience. WordPress makes it easy to create great content and build a fan base. There are so many tools that help you to make a functional and professional website.
Marketing Professionals
Are you qualified to be hired or stay hired? Marketing is ever evolving and among the many skills needed, WordPress web development is high on the list. Website development, blogging, and publishing content are key skills for marketing professionals. WordPress is used worldwide by nearly 30% of all website (nearly 16 millions sites)..
Business Owners
You know you need a website and didn't realize it could be cost-effective and easy. When you use WordPress to setup, manage, and update your website you don't need to be an Internet expert learn to code. Intimidated by managing your blog/website? Want to learn how without being lost in technical jargon? We make it easy. Yes, even for you. We promise 😉
Need A Career Change or Boost?
Need to improve your job skills and increase your income potential? Millions of companies are using WordPress from small mom and pop companies to Fortune 500. Learn how to make a Website or Blog and make that money. You and become a contributor and assist building websites or providing content updates. Also, you can build websites and sell them. Build a website, write content, learn to improve SEO, and even more.
Our Mission
To provide training that enables students to grow their business, stay in business, and improve their quality of life. These courses are designed to teach you ways to reach your target audience using social media, internet marketing, and website / blog creation.
I have known Kat where she worked with, and for me within CompUSA technology Training. She she was promoted from Instructor, to Training Manager, to a National Trainer for "High-End" corporate accounts; as a minimum. Kim was responsible for working directly with customers in performing classroom delivery of computer applications, high-end network training courses, and a number of additional responsibilities that including but not limited to: coordinating and managing activities such as project management, curriculum development, overseeing profit loss statements, managing resources, and developing overseeing training programs, projects and procedure. She was also responsible for operational success of the technology training center (from sales to delivery of services). In my opinion, Kim is a very credible, reliable, and a goal-oriented team player, I highly recommend her wholeheartedly. ~ Arnold McClain, Previous Manager